John Hiatt news, tourdates, discography and more...
All the latest news, tourdates, discography, biography, collectors items and downloads can be find on this fanpage dedicated to John Hiatt.
Slow Turning fanzine
New issue of Slow Turning fanzine brought to you by Sylvan Groth. Click here.
Latest album "Leftover Feelings"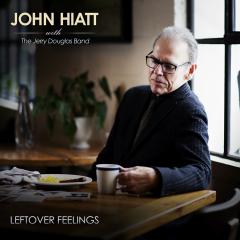 In the midst of a global pandemic, John Hiatt walked into Historic RCA Studio B and opened up a lifetime full of leftover feelings.
"I was immediately taken back to 1970, when I got to Nashville," said Hiatt, who was at the studio to record with Dobro master Jerry Douglas and Douglas's band. "You can't not be aware of the records that were made there . . . Elvis, the Everly Brothers, Waylon Jennings doing 'Only Daddy That'll Walk the Line.' But all that history wasn't intimidating, because it's such a comfortable place to make music."
A half-century ago, Hiatt lived in a ratty, $15-a-week room on Nashville's 16th Avenue, less than a mile away from the RCA and Columbia studios that were the heartbeat of what had come to be known as "Music Row."
In the ensuing 50 years, he went from a scuffling young buck to a celebrated grand master of song. His lyrics and melodies have graced more than 20 studio albums, have been recorded by Bob Dylan, Emmylou Harris, B.B. King, Willie Nelson, Bonnie Raitt and scores of others, and have earned him a place in the Nashville Songwriters Hall of Fame, a BMI Troubadour award, and a lifetime achievement in songwriting designation from the Americana Music Association.
Read more / All information / Tracks / Photos / Videos / Lyrics >>
Tourdates cancelled!

Biography: "Have a Little Faith: The John Hiatt Story"
September 14, 2021 - by Michael Elliott
Pre-order here.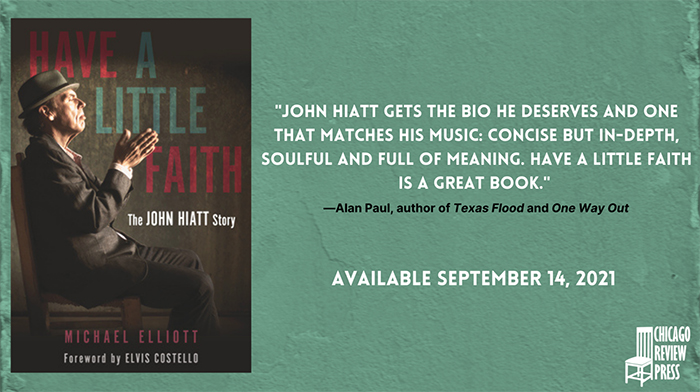 Michael Elliott says: "thanks so much for your website - it was invaluable in the research of the book!"
How self-destruction John

accomplished

'Bring the family'
Latest released albums